Check out our new You Matter Store!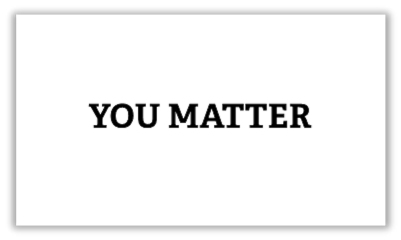 Dear You Matter Friends!
Are you running low on You Matter cards? Right now, is the best time to get some more!
We are thrilled to launch a brand new You Matter Store where you can order more You Matter cards – from a pack of 50 up to a pack of 5,000!!
Our new store features Free Shipping and Lower Prices on You Matter cards! Plus, additional You Matter merchandise will be added soon.
Check it out!
*Proceeds benefit the You Matter mission of spreading kindness, compassion, and gratitude with others.