"What a wonderful addition to our Patient Experience program, and,
a great way to recognize each other during our Penn Medicine Experience Week."
—Craig Loundas, Associate Vice President, Penn Medicine Experience
Co-Sponsor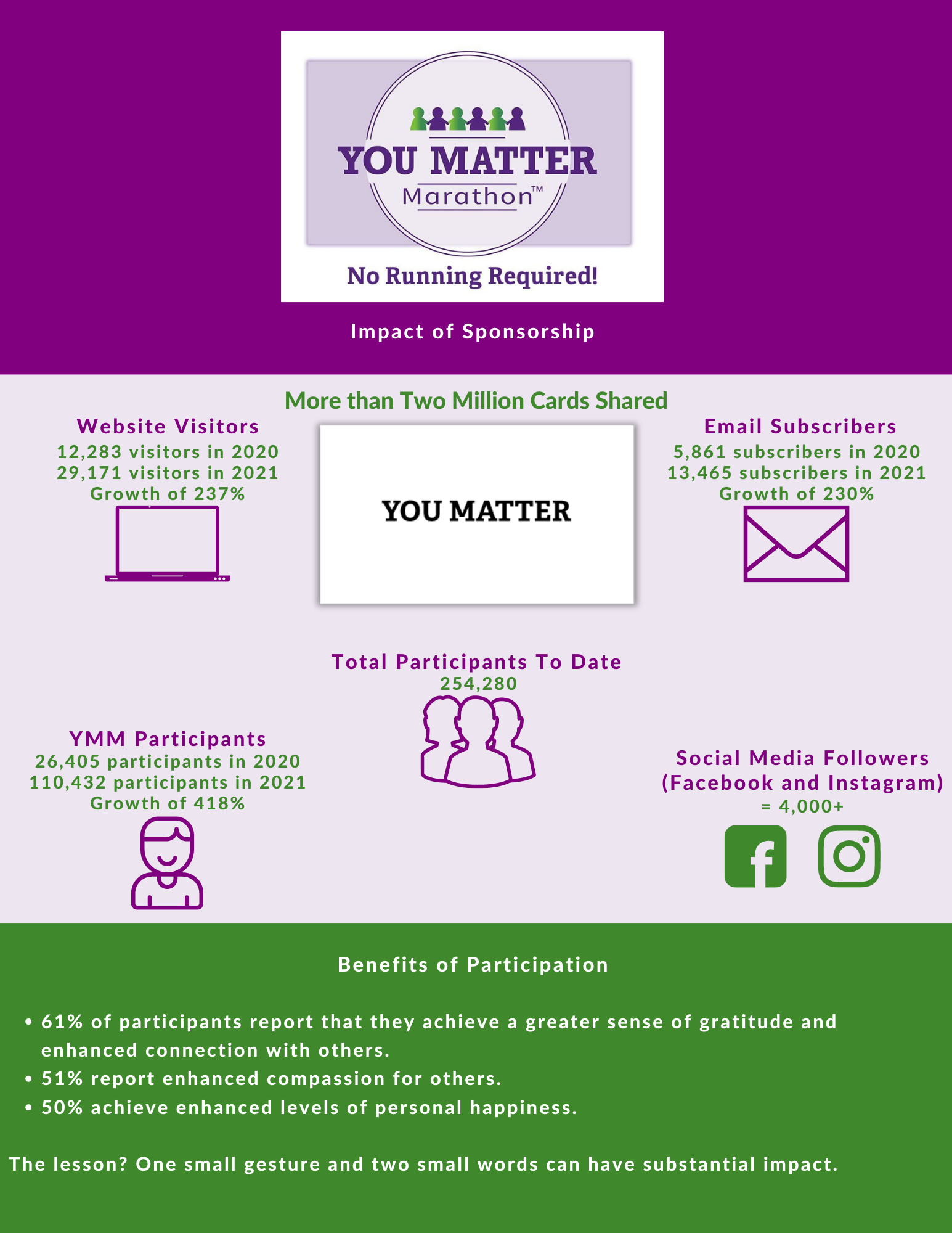 You Matter Marathon Sponsorship Opportunities

Diamond level: $10,000
An in-person seminar by CEO and Founder, Cheryl Rice, to discuss the power of You Matter for your organization
An exclusive one-month media spotlight on your sponsorship in our email and social media
Blog post featuring your organization's commitment to the You Matter message
Your company logo in premiere placement on our website and social media platforms viewed by nearly 30,000 people
10,000 free You Matter cards for your organization to distribute
Platinum level: $5,000
A virtual seminar by CEO and Founder, Cheryl Rice, to highlight the power of You Matter for your organization
An exclusive one-month media spotlight on your sponsorship in our email and social media
Your company logo prominently placed on our website and social media platforms viewed by nearly 30,000 people
5,000 free You Matter cards for your organization to distribute
Gold level: $2,500
An exclusive one-month media spotlight on your sponsorship in our email and social media
Your company logo prominently placed on our website and social media platforms viewed by nearly 30,000 people
2,500 free You Matter cards for your organization to distribute
Silver level: $1,000
An exclusive one-month media spotlight on your sponsorship in our email and social media
Your company logo prominently placed on our website and social media platforms viewed by nearly 30,000 people
1,000 free You Matter cards for your organization to distribute
Copper level: $500
Name recognition for your company on our website and social media platforms viewed by nearly 30,000 people worldwide
500 free You Matter cards for your organization to distribute
Bronze level: $250
Name recognition for your company on our website and social media platforms viewed by nearly 30,000 people worldwide
250 free You Matter cards for your organization to distribute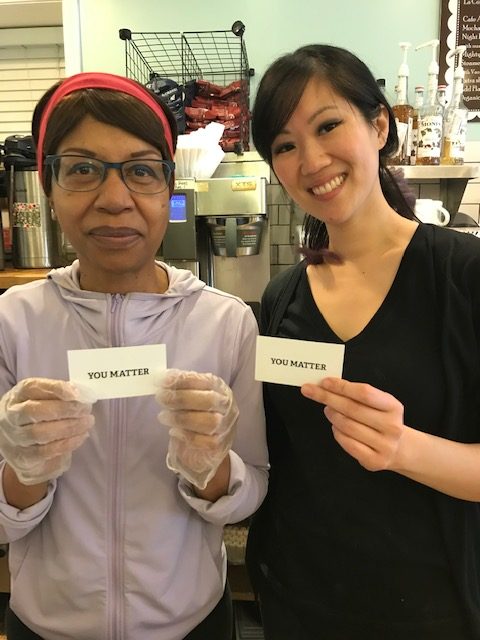 For maximum visibility and recognition, please make your contribution as early as possible so we can begin featuring your organization in our digital marketing efforts.
To sponsor the You Matter Marathon, fill out our sponsor form below. Donations are tax deductible.
Make your check payable to Urban Affairs Coalition/You Matter Marathon and mail it to: Jasmine Gray, Urban Affairs Coalition, 1650 Arch Street, Suite 2701, Philadelphia, PA 19103. If you would prefer to use a credit card, contact Melody for assistance at 303-433-3646.
Please upload your logo in a jpeg, png, or gif file of at least 300 dpi or email it to Melody at

[email protected]

.