You Matter.
Giving and receiving a YOU MATTER card can be life changing.
Enjoy these inspiring stories and meaningful resources.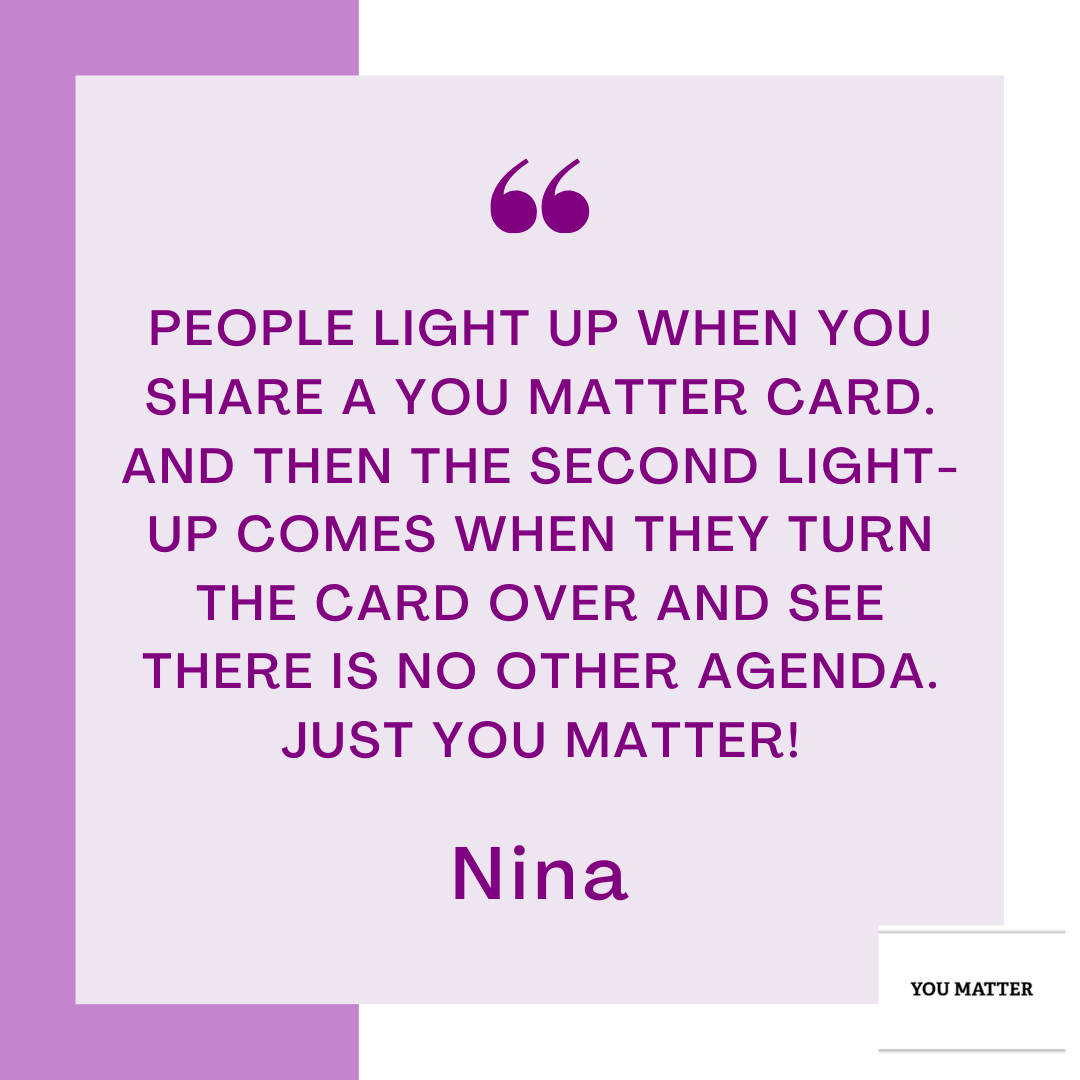 The You Matter Marathon has a simple mission:
to remind people that they MATTER!
Help spread the word with your own You Matter cards today.
#youmatter #youmattermarathon #youmattermoment
You Matter 30-Day Card Challenge!
Join our inaugural You Matter card-giving challenge this November.
With your donation of $25 or more, you will receive the following:
30 You Matter Cards (mailed to you mid-October)
A You Matter window cling
One entry into a raffle for a You Matter t-shirt
Access to our private Facebook Group for the Challenge
100% of your donation will allow You Matter Marathon to continue spreading the message of self-affirmation and affirming the significance of others.
You Matter Featured Resource
Our featured resource of the week is this inspiring video featuring the hospice community of Joseph's House in Washington, D.C.  who believes that no one should live or die alone. Perched on the very edge of life and death, it is a place of belonging where people are lovingly companioned all the way to the threshold of death.
Thank You to Our You Matter Sponsors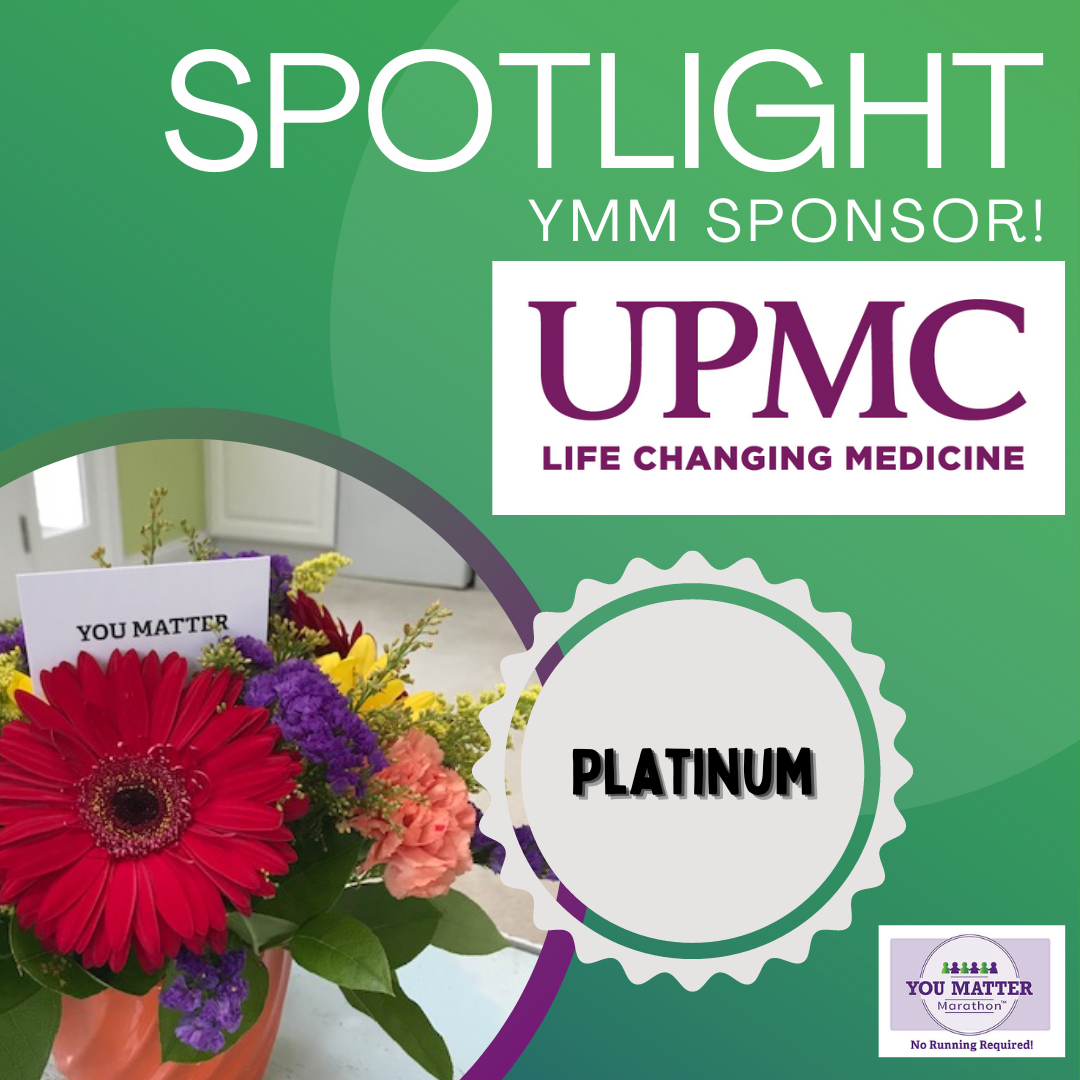 Say hello to this week's sponsor in the spotlight: UPMC!
UPMC is "a global leader in groundbreaking research, treatments, and clinical care" and "delivers Life Changing Medicine each and every day."
Find out more about UPMC on their website.
#youmatter #youmattermarathon #medicine #youmattersponsor #sponsor