You Matter.
Giving and receiving a YOU MATTER card can be life changing.
Enjoy these inspiring stories and meaningful resources.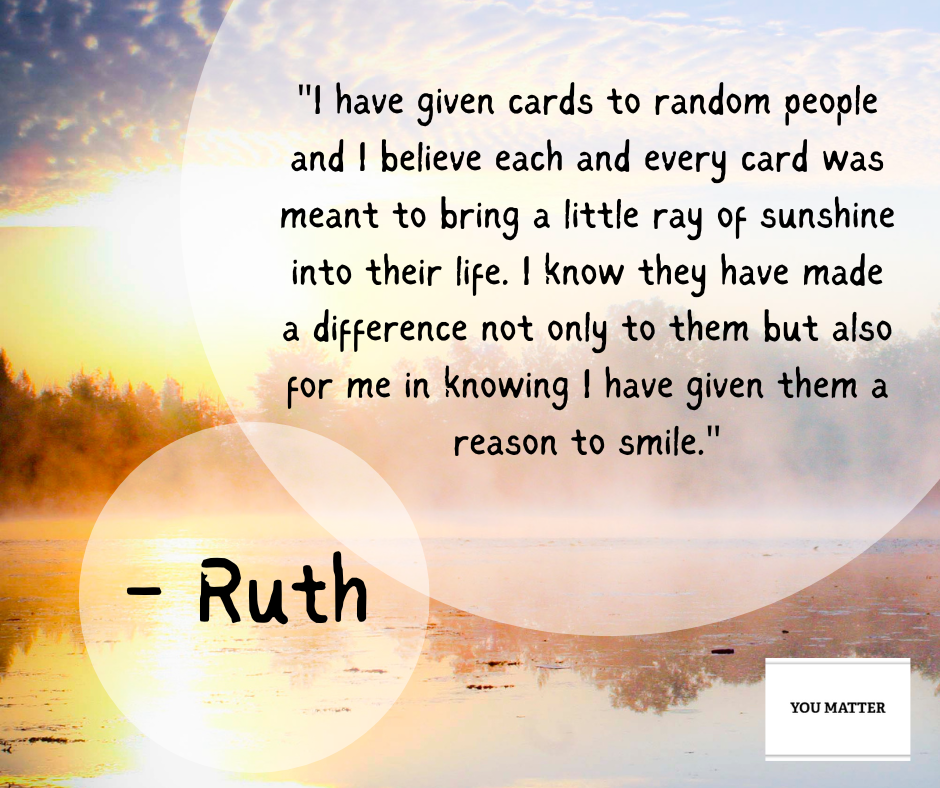 You can be the one "to bring a little ray of sunshine"
to your own and another person's day
#youmatter #youmattermarathon #youmattermoment
You Matter Featured Resource
Our featured resource of the month is this article from the Daily Good on 7 Guidelines for Healthy Social  Connection

Thank You to Our You Matter Sponsors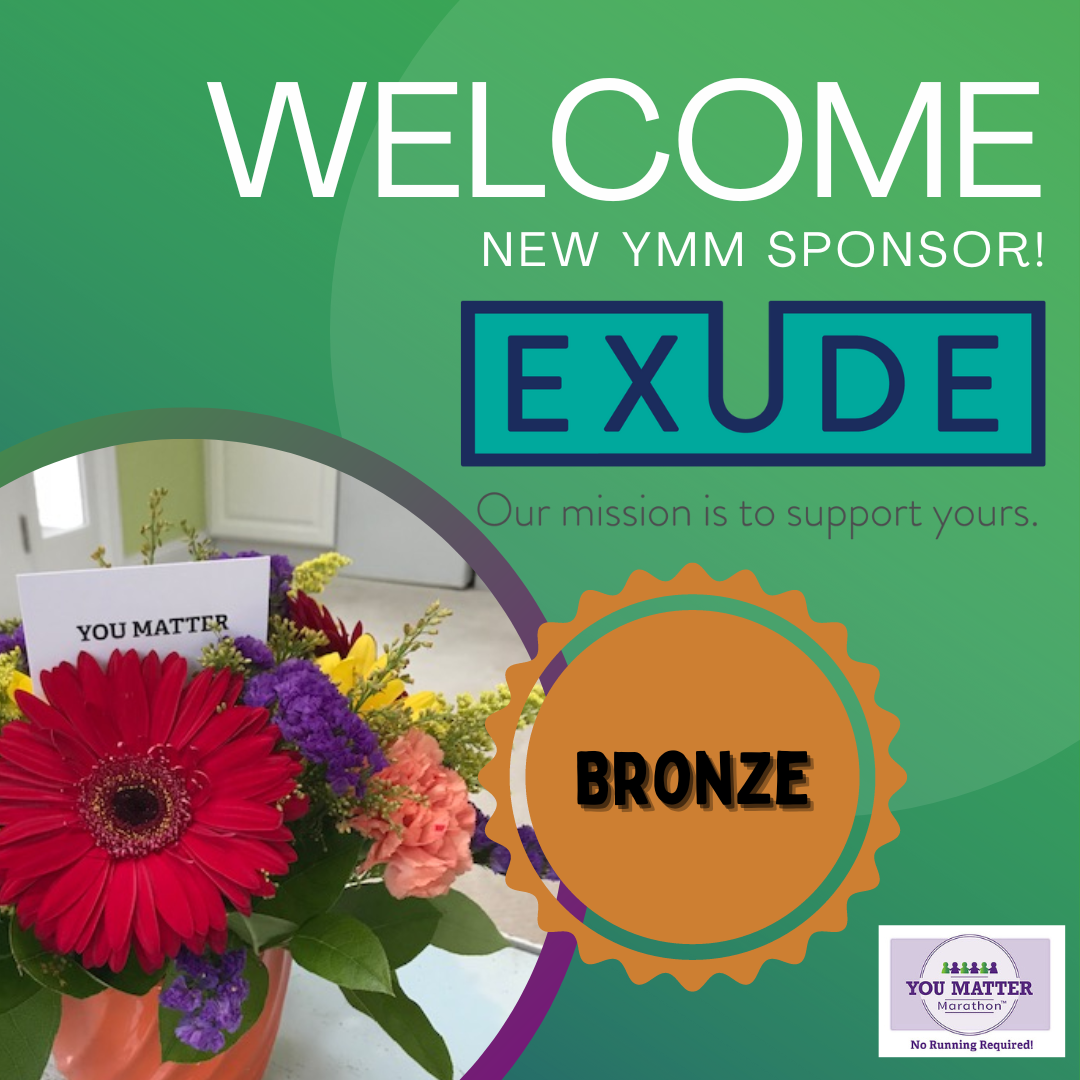 Please give a warm welcome to the latest sponsor of the You Matter Marathon: Exude, Inc! Exude is "a Philadelphia-based firm specializing in all things people." Read more about Exude on their website.
Help us continue to spread the You Matter message in 2023.