You Matter.
Giving and receiving a YOU MATTER card can be life changing.
Enjoy these inspiring stories and meaningful resources.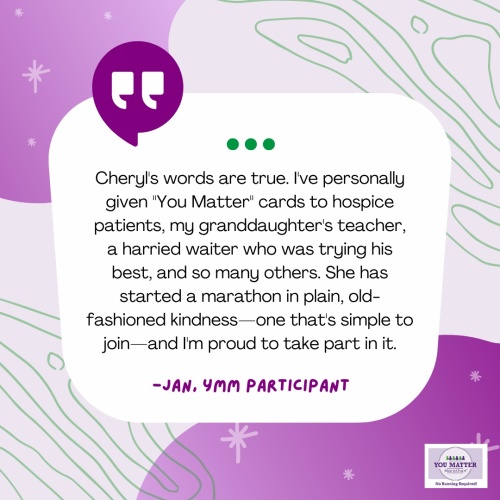 YMM News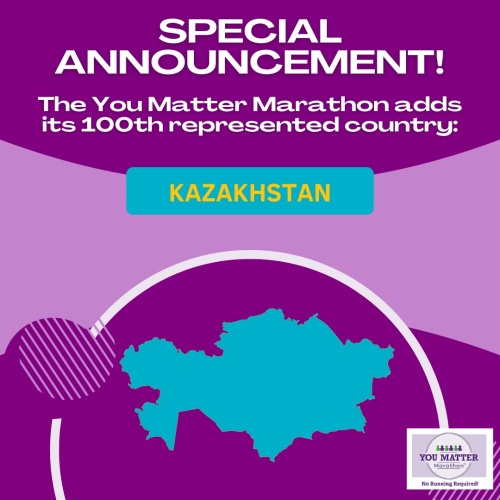 Don't Miss our Heart Matters Story Time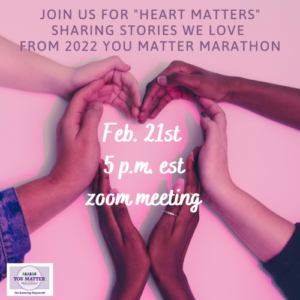 People love hearing You Matter stories almost as much as they love sharing You Matter cards!  Join YMM participants from around the globe as we share inspiring You Matter stories from the 2022 You Matter Marathon.
Date: Tuesday, February 21, 5 pm EST
Register in advance. After registering, you'll receive a confirmation email containing the Zoom link.
Can't wait to hear your stories!
We all belong in the circle of human concern. Check out this resource that focuses on the concept of othering in order to build a world based on inclusion, fairness, justice, and care for the earth – what we call belonging.
We are thrilled to welcome our latest addition to the YMM team! 

Help us continue to spread the You Matter message in 2023.