You Matter Moment of the Week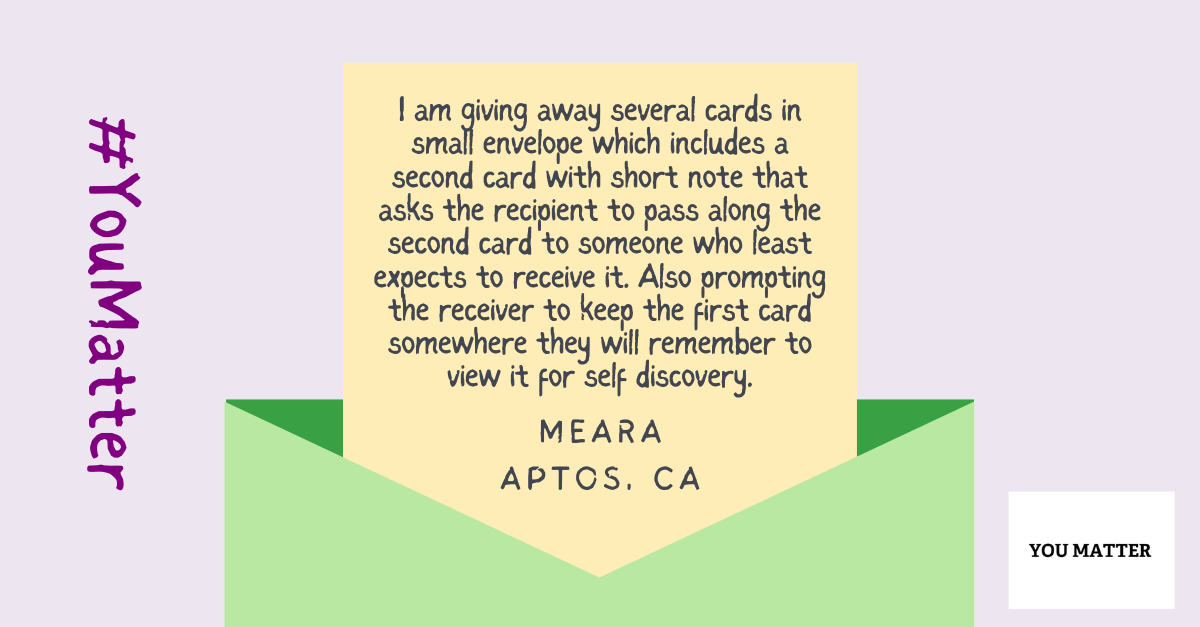 When you hand out You Matter cards, ask the recipient to pay it forward!
They might receive the same amount of joy from giving a card
as they had after receiving one! 
Want to see how heartwarming it is yourself?
Sign up and receive your starter pack now!
You matter.
Cheryl Rice, Founder
https://youmattermarathon.org/