NEW!
Don't Miss our Gratitude Gathering
People love hearing You Matter stories almost as much as they love sharing You Matter cards! Join YMM participants from around the globe as we share inspiring You Matter stories from this year's You Matter Marathon.
It's a wonderful opportunity to be touched by stories of hope, joy, and encouragement.
Don't have your cards just yet? Join us anyway to get even more excited for what's to come. And if you have a You Matter story from a previous year that's great too!
Date: Monday, December 12, 5 pm EST
Register in advance Here 
After registering, you will receive a confirmation email containing the Zoom link. Can't wait to hear your stories!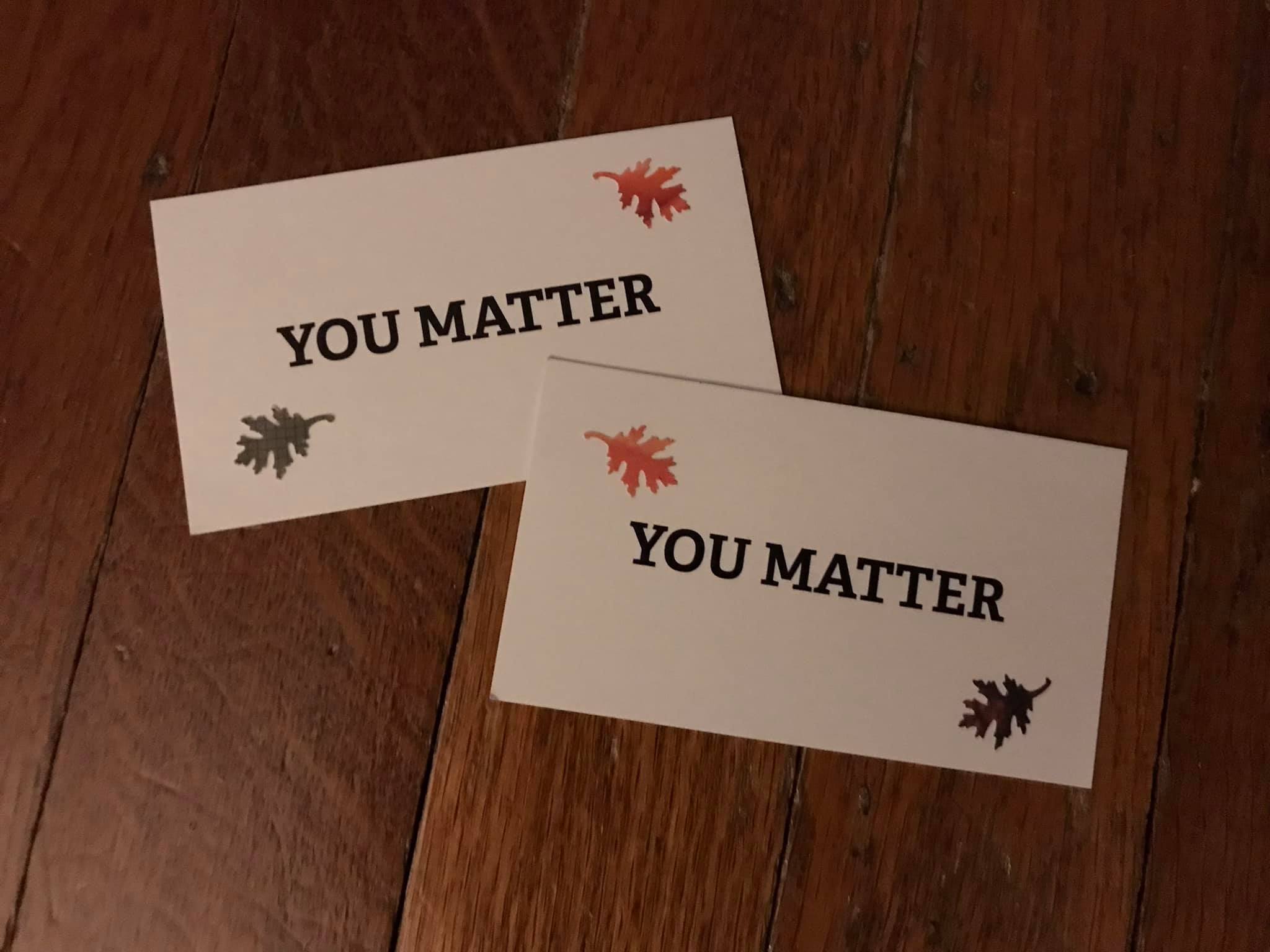 You Matter Marathon is Participating in Giving Tuesday 
– Help us spread the word and share our Facebook Fundraising Campaign –
Thanks to each of you, we have 10,162 people who have signed up to share You Matter cards this year! In fact, we're on pace to spread over 500,000 YM cards throughout the world. I can't tell you how happy my heart is knowing that so many of you are committed to sharing this vital message.
We're a tiny non-profit organization and are 100% dependent on donations to achieve our mission. We don't want to stop sharing free cards. We don't want to turn anyone away! We know there are so many people who still need to hear these simple and profound words: YOU MATTER.
Please consider making a small gift so we may continue giving the world a big gift.
I have gratitude for each of you this holiday season. 
You matter.
Cheryl Rice, Founder
https://youmattermarathon.org/