You Matter.
Giving and receiving a YOU MATTER card can be life changing.
Enjoy these inspiring stories and meaningful resources.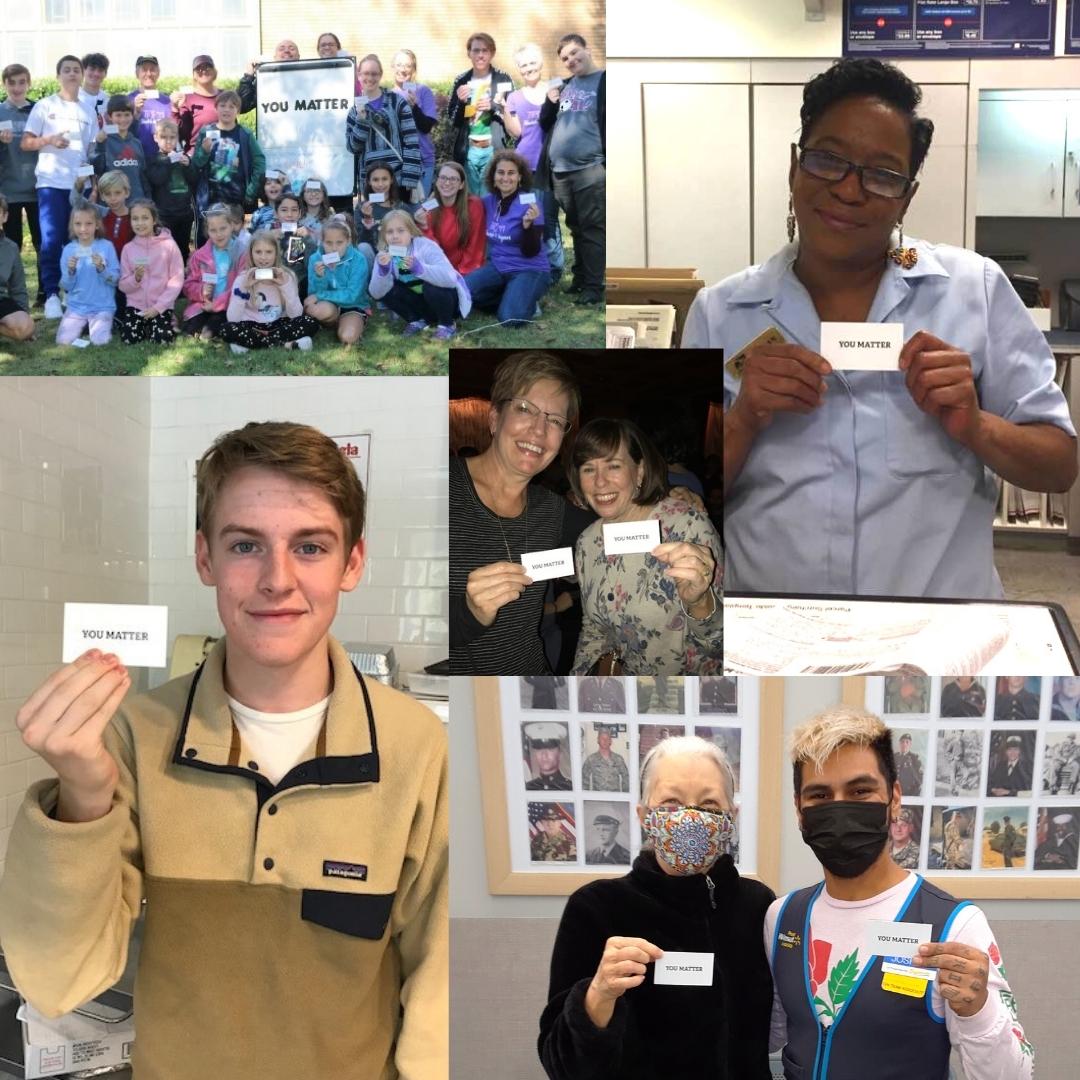 The You Matter Marathon Starts Today!
Dear YuMMies,
The wait is over! It's finally You Matter Marathon month. We're so excited that each of you are on this journey to create meaningful connections with others throughout the world. (99 countries to be exact!)
As we kick-off the 2022 You Matter Marathon, we're thrilled to launch our 100 Ways to Share a You Matter Card list. We recently invited you to send in your favorite way to share a card. The response was overwhelming and we thought, what better time than November to share this list.
Want some inspiration on ways to share a You Matter Card – Check out the top 100 from our You Matter community. 
Remember, a You Matter card can be shared with anyone, anywhere, and anytime.
Every moment can be a You Matter Moment.
Have a favorite way to share a card that we missed? Click the button below to email us! 
Thank You to All of our Sponsors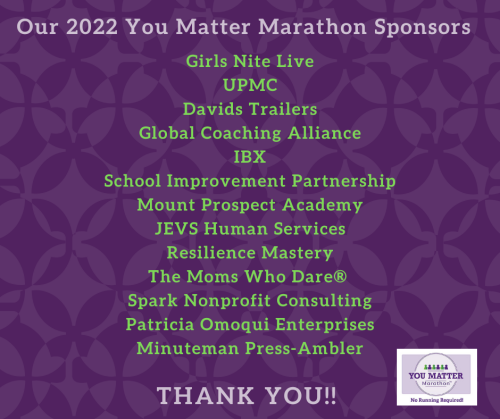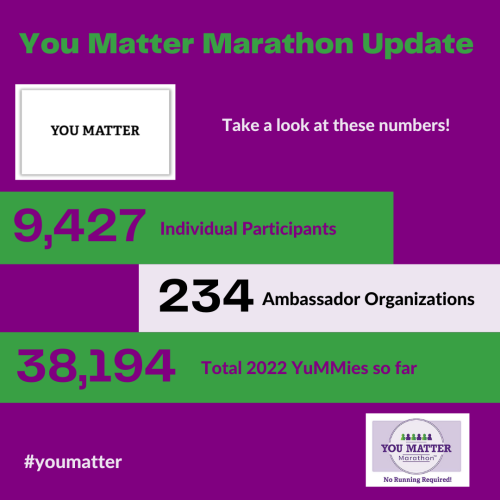 Did you know the YMM grew by 406% in 2021. That's not a typo, we gave out over 295k You Matter cards last year.
We've already beat those numbers in 2022.
Donate now to help us spread You Matter magic!